Anita Joseph spotted stripped with secret man in new restroom video
Anita Joseph is dooming every one of the results in this new video.
Anita Joseph will definitely be giving fans, lovers and even critics the time of their lives today with this new video of her naked in a bathtub with a mystery man.
The voluptuous actress took to her Instagram page on Thursday, January 17, 2019, where she shared a video which has now gone viral. She then went on to caption the video with a message for her haters.
"2019 their fada. Am doing me this year kpichicom. If ur not kool with it go fuck ya Sef," she wrote.
We all know Anita Joseph is one the sexiest celebrities we have in town who is never shy to show off some skin. Her Instagram page is filled with photos you only see on those magazines teenagers read in the dark.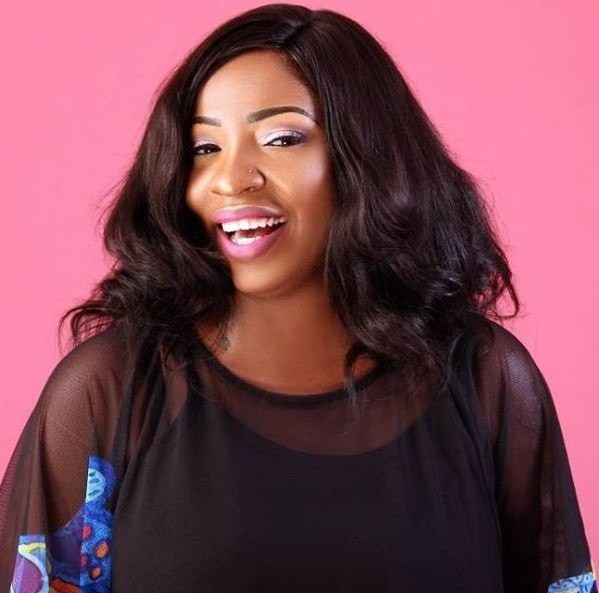 And trust us when we say Anita Joseph knows she's got the looks and sometimes even brags about it.
"Am not only a snack…Am a full bakery"- Anita Joseph says
Nobody is going to make you feel better about yourself other than you and that is exactly what Anita Joseph is saying as reveals that she isn't only a snack but a full bakery.
The sexy and voluptuous actress made this known via her Instagram page on Tuesday, September 4, 2018, where she shared a very hot photo and captioned it with the quote.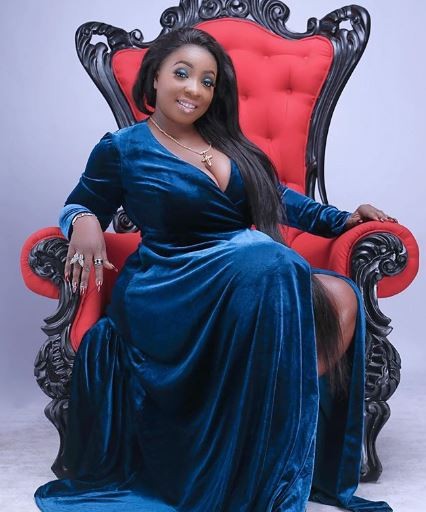 "Am not only a snack Am a full bakery  Take care of Me and I will feed you 4eva  ." One thing is for sure, Anita Joseph is sending positive vibes out there and we love it when celebrities take out time praise themselves.
I want my life back – Bobrisky cries out after plastic surgery
Controversial crossdresser, Idris Okuneye, who is more popular as Bobrisky, has cried out over the side effects of the cosmetic surgery he allegedly underwent recently.
The 28-year-old claimed he would be undergoing the procedure to help him have a more feminine body.
However, Bobrisky has now said he "wants his life back", as he has been sleeping in one position for days.
According to him, "the pain is out of this world".
He wrote on Snapchat: "I'm sorry I have been off here lately!!! I'm in pain… 360 lipo is damn painful. I want my life back. My stomach is so hurt. My back is gone. I can't hold the (sic) no more.
"The worst of all is sleeping in one position all day…
"Thanks to my house girl (Rita) for always rubbing my back at night. I love you for supporting me with this journey. I thought I was dying. The pain is out of this world."
Sheyi Shay opens up on issues with Tiwa Savage
Nigerian Idol judge, Sheyi Shay has spread out on her current issues with Tiwa Savage in a Lagos salon.
The popular singer explained the drama that ensued between herself and Tiwa on Tuesday.
Seyi Shay told the Pulse that she's still surprised at her colleague's reaction and cannot believe Tiwa's action stemmed from Kizz Daniel's 'Fvck you' challenge song that went viral and which she (Shay) took part in.
Sheyi Shay explained that she had greeted Tiwa when she (Shay) entered the salon and to which Tiwa responded warmly until the drama began 20 minutes later.
"I walked into the salon, I saw Tiwa and I could feel the tension and I decided to get up because I could see people looking at her and looking at me and I won't allow people to feed on what is not.
Tiwa Savage, Seyi Shay fight dirty inside Lagos salon.
"So, I got up and tapped her on her shoulder and said hi, she was under the drier, she said oh hi, how are you and we exchanged pleasantries and I went back to my side where I was having a conversation with the shop owner.
"And 20 minutes later, Tiwa came and the drama started. I was so confused and I just said okay and she kept shouting calling me a bitch and talking about the Fvck you challenge.
"We had met before and even taken pictures and she didn't for once act like that, so I don't want to believe it was the Fvck you challenge."
Tiwa had during the incident hurled obscenities at Sheyi Shay.
She said she had not forgotten what Sheyi and Victoria Kimani had done to her in the past.
Recall that two years ago, Sheyi Shay and Victoria released their covers of Kizz Daniel's hit song, 'F**k You', where they had both dissed Tiwa.
In her lyrics, Seyi Shay said, "You know I'm not Savage, I pay my bills."
Victoria Kimani, on her part, accused Tiwa of prostitution and blocking her from a show.
Tussle between danfo conductors and drivers in the street of Lagos
They are going through Iyanaba road on one way because the road is under construction and suddenly there is trailer approaching them… 
Conversation between conductor and driver
Conductor: Oga pack one side make him pass
Driver: Abeg shut up make I hear, you sabi drive? You sabi drive? Answer me ooo.
The driver is reversing as he awaits response from his conducter
Conductor: at least I sabi drive bicycle and Okada… I no try?
Driver: see your head, you no sabi anything.
The passengers are seen laughing at the background.
Conductor: (calling passengers) Mile 2, mile 2
Mile 2, Volks, Barracks.. Enter with your change ooo..
Driver: you don dey shout since, na only 3 passengers dey this bus..  Nawa for you ooo.
Conductor: make I go call them from their house? Abi which one be your own? If you know say you won kon do conductor make you better dey talk now ooo.
Driver: I no blame you, your mouth don dey open too much this days… I go soon drop you…
Conductor: Abeg make I hear, na because you be my Oga na.. (trying to change the topic) Oga na this road you go pass ooo
Driver: Na God go punish that your mouth (going through the road his conductor ask him to follow) You see yeye you, I don talk ham say everything you go ever talk na nonsense… wey you for allow me pass the road wey dey my mind jeje ooo…
Summary: this is the way most danfo drivers and conductors tackle each other at work, If you involve the Agberos issues,your journeys around Lagos will just be like a comedy skit.

Osesa Favour