Edo PDP youth leader defects to APC
Mr Frank Izuaige, a former Peoples Democratic Party (PDP) South-South Youth Leader in Etsako West Local Government Area of Edo, has defected to the All Progressives Congress (APC).
Izuagie, on Friday in Benin led some of his members on a courtesy visit to Edo Government House, and assured that they would work to ensure victory of all APC candidates in the forthcoming general elections.
Izuagie and his supporters were received by Mr Mathias Momoh, the Edo North APC political leader.
He said that he was very happy to receive the defectors into the ruling APC, assuring that Izuagie and his supporters will be given the necessary positions that due them.
Momoh presented defectors to the state Deputy Governor, Mr Philip Shaibu.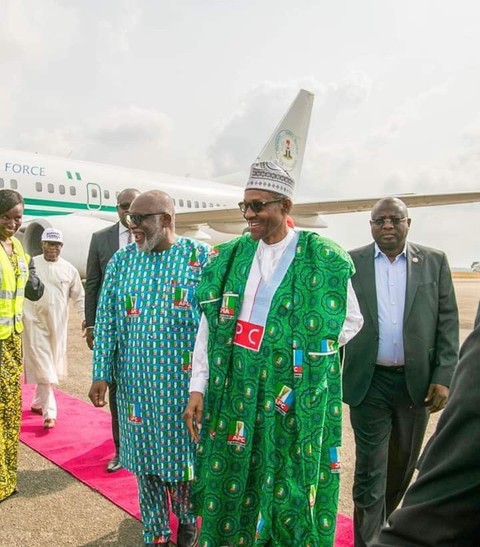 Shaibu while speaking said that their coming into APC was a blessing to the party, noting that it is a plus to the APC.
From today, all APC programmes taking place, you and your supporters shall be part of it, for the fact that you are just joining us today will not make any difference between us.
We are family now, as soon as you join us, you will enjoy all the benefits, we look forward to seeing you help us win our opponents with a very good margin, he said.
The deputy governor thanked the leaders of his party in Edo North for working hard to ensure that the APC and all its candidates emerged winners in the upcoming elections.
Bandits attack police formation, kill 13 officers in Zamfara
Armed men suspected to be bandits have attacked the Kurar Mota community in Bungudu Local Government Area of Zamfara State, killing at least 13 police officers
We gathered that the incident occured on Sunday when the assailants invaded a police formation and gunned down officers on duty.
A residents who identified himself as Kabir Dansada, told Daily Trust that the armed men had earlier attempted to invade Magami, a community located 50km south of Gusau, the state capital, but were repelled by soldiers.
"They withdrew after they were overpowered by the soldiers there. They then rode to a community along Magami – Dankurmi – Dangulbi road and killed one person and torched four shops."
"Thereafter, they moved to Kurar Mota community and attacked the police formation near the township clinic. The criminals then dashed into the forest"
"The slain officers and the injured ones were conveyed to Gusau in a convoy of police vehicles this afternoon. I saw several police vehicles move towards the area," he said.
When contacted by our correspondent, the state's Police Public Relations Officer, PPRO, SP Muhammad Shehu said he would inquire and revert.
Clean smelly Lagos gutters, stop making noise – Deji Adeyanju rebukes Joe Igbokwe
Deji Adeyanju, an Abuja-based human rights activist, has berated Joe Igbokwe, a chieftain of the All Progressives Congress, APC, over his recent comments on social media.
Adeyanju said Igbokwe who should be cleaning smelly gutters in Lagos State is making noise on social media.
Igbokwe, who is the Special Adviser on Drainage and Water Resources to the Lagos State Governor, Babajide Sanwo-Olu has been very outspoken on social media lately.
The APC chieftain celebrated the rearrest of Nnamdi Kanu, leader of the Indigenous People of Biafra, IPOB.
He had explained that Kanu once asked IPOB members to kill him and his family members.
The governor's aide also rebuked Kanu's style of agitation, stressing that the IPOB leader never witnessed the Biafra civil.
Igbokwe further stressed that the Nigerian government has enough evidence to convict the embattled IPOB leader.
However, Adeyanju, in a tweet wrote: "Joe Igbokwe who should be busy cleaning smelly gutters in Lagos is still on Facebook making noise."
Meanwhile, we observed that Lagos State has witnessed serious flooding due to rain fall and bad drainage management.
Cultism: Four arrested during cult supremacy battle in Ogun
Four persons, who the police said are members of dreaded cult groups, were on Saturday arrested during a supremacy battle in Ogun State.
Police said the supremacy battle led to a gun duel between Aye and Eiye confraternities in the Atan-Ota area of Ogun.
The suspects, according to the Ogun Police Public Relations Officer, Abimbola Oyeyemi, were identified as Olusegun Owoola (26), Gbenga Akinkade (34), Jinadu Waliu (30) and Sanni Hammed (27)
Oyeyemi informed us that they were arrested following a distress call received by the DPO of Atan Ota division, CSP Abolade Oladigbolu at about 4am on Saturday.
The two groups were said to have gone on a rampage at the Hotel road area of Atan, shooting sporadically.
The DPO had mobilized his men to the scene "where they met the two groups engaging themselves in a serious gun battle."
According to Oyeyemi, "the police engaged the hoodlums and subsequently subdued them", leading to the arrest of four of them.
Items recovered from them are a locally-made pistol, three live cartridges, two knives, an iron rod and assorted criminal charms.
Meanwhile, the Commissioner of Police, Edward Ajogun has directed that the case be transferred to the anti-cultism section of the State CIID for investigation.